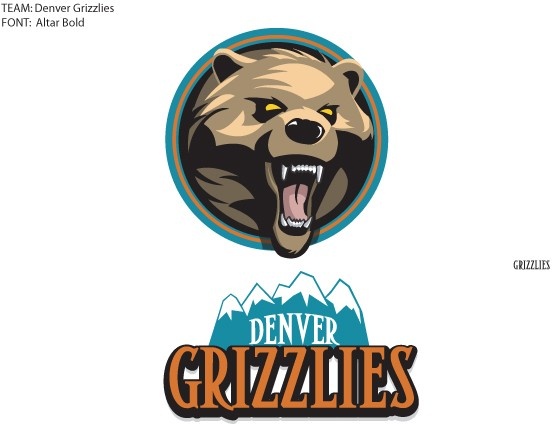 History
The Denver Grizzlies were a founding member of the Scrub League that was created by Clive Hanson to seize the opportunity and fill the void left during the Strike years. They started play in 1992 and were merged into The League in 1994 when Hanson sold his controlling interests in the Scrub League to The League. By 2004 the team had made Division I but based on poor play during that season they finished in last place and were bumped down into Division II by the Player-Created Team and their ascent into Division I during the 2005 season.
As of the 2008 Season HB Tyler Neal takes over as team captain from DE Kelvin Donaldson.
In Blitz the League I The Grizzlies are one of two teams the player does not play in Campaign Mode.
Team Captain: Kelvin Donaldson (Blitz I) Tyler Neal (Blitz II)
Stadiums
Rocky Mountain Stadium (1992-Present)
Denver Grizzlies Roster
Quarterbacks

1 Harvey Goldstein QB

4

Erik Masters QB

Running Backs

26

Braeden Rodriquez RB

24

David Tyler RB

38

Jahid Price RB

35

Robert Thomas FB

44

Troy Ingerman FB

Wide Receivers

85

Brian Sullivan WR

82

Brayden Wilcox WR

80

Ken Dawger WR

86

Brandon Sims WR

88

Jon Drayton WR

Tight Ends

89

Tyrone Wells TE

87

Steven Vollers TE

81

Rick Norris TE

Offensive Line

60 Harry Flores C

61 Earl White

62 Alan Howard T

63 Anthony Young

71 Martin Collins G

73 Corey Richardson

Defensive Ends

91

Kevin Donaldson LDE
92 Kerry Karr
99 Courtney Newman RDE
98 Salvatore Schneider
70 Dennis Sharp DT
72 Max Sharp
75 Cameron Lane

Linebackers

55

Roderick Matthews ILB

54

Larry Thomas ILB
58 Jimmy Bailey ILB

50

Dale Gordon LOLB
51 Jason James LOLB

53

Duane Johnson ROLB
57 Todd Hughes ROLB

Defensive Backs

23

Kyrie Himes CB

27

Peyton Williams CB
29 Devin Hughes
28 Terry Coleman

32

SS Desmond Joiner
36 Albert Lewis

40

FS Frank Colvin
39 Billy Stewart

Special Teams

9

Martin Brody K

8

Trent Simon P